Clean-up at Knysna Waste-by-Rail site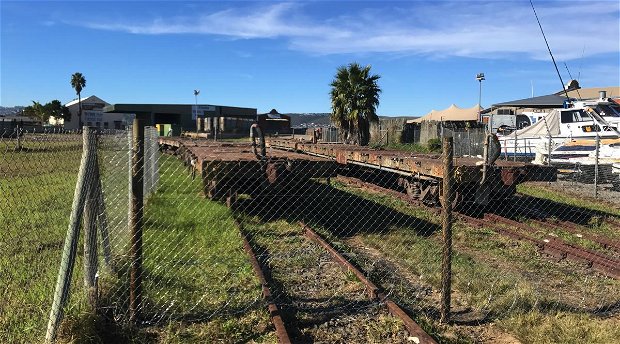 A small step to make Knysna a little tidier and a little safer!
Knysna's Waste-by-Rail site has received a much-needed clean-up.
This follows a site meeting on the 18th of April between Classic Rail and representatives of the Knysna Community Police Forum, the South African Police, and Business Against Crime. The area had become overgrown, and the four flat-deck rail wagons which have been stored there since flooding closed the railway line in 2006, were in danger of becoming illegally occupied - which could have become a cause for concern for local residents.
Coordinated by Classic Rail, the company that's planning to restore services to the line, the clean-up was the result of a joint effort between Transnet Freight Rail (which owns the land), the local authorities, and Classic Rail itself.
Transnet Freight Rail cut and cleared the grass and vegetation around the wagons; Classic Rail ensured that the tracks were made good for passage; the Knysna Municipality supplied a front-end loader to shunt the wagons; Municipal traffic officers directed traffic during the move; and Classic Rail saw to the erection of the fences at its own cost.
"This is just a small beginning, but we've made a start," said Classic Rail's Alan McVitty.